Product Description
| | |
| --- | --- |
| Product Name | nm coupling |
| Material | cast iron |
| Type | nm 50-214 |
| Structure  | 2 shaft ( 1 / 1a / 1b )+spider |
| Bore size  | 7-952mm |
| Weight  | About 0.48-35.7 kg / pcs |
| packing | plastic bag +paper box +wooden box +wooden pallet |
| | |
| --- | --- |
| Standard Or Nonstandard: | Standard and Customized |
| Shaft Hole: | 3-5 |
| Torque: | 1.3-300 |
| Bore Diameter: | 7-952 |
| Speed: | 3000-13500 |
| Structure: | Flexible |
Samples:

US$ 0.1/Piece

1 Piece(Min.Order)

|
Request Sample
Customization:

Available

|

Customized Request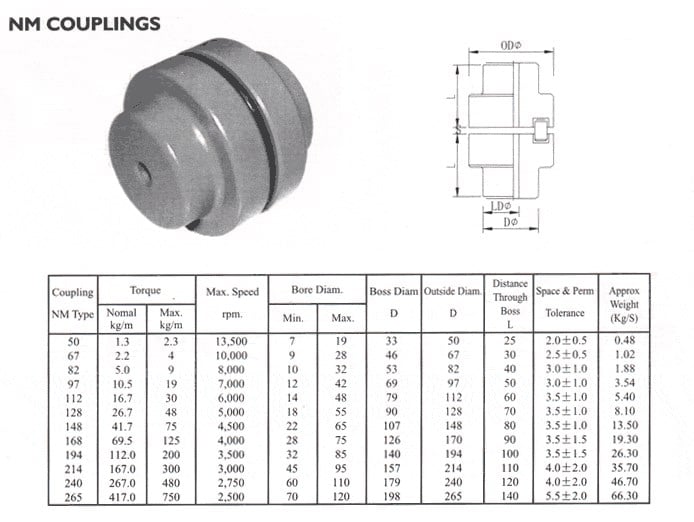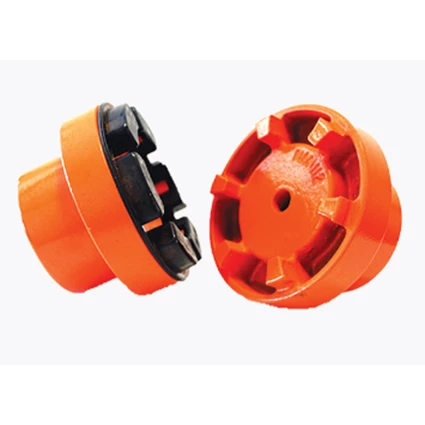 Are there any safety considerations when using flexible couplings in rotating machinery?
Yes, there are several safety considerations to keep in mind when using flexible couplings in rotating machinery. While flexible couplings offer numerous benefits in terms of misalignment compensation, vibration isolation, and shock absorption, improper use or maintenance can lead to safety hazards. Here are some important safety considerations:
Proper Installation: Ensure that the flexible coupling is installed correctly and securely following the manufacturer's guidelines. Improper installation can lead to coupling failure, unexpected disconnection, or ejection of coupling components, which may result in equipment damage or injury to personnel.
Alignment: Proper shaft alignment is essential for the reliable and safe operation of flexible couplings. Misaligned shafts can cause excessive stress on the coupling and connected components, leading to premature wear and possible failure. Regularly check and maintain proper shaft alignment to prevent safety risks.
Operating Conditions: Consider the environmental and operating conditions of the machinery when selecting a flexible coupling. Some couplings are designed for specific temperature ranges, hazardous environments, or corrosive atmospheres. Using a coupling that is not suitable for the operating conditions can compromise safety and performance.
Torque and Speed Limits: Always operate the flexible coupling within its specified torque and speed limits. Exceeding these limits can cause coupling failure, leading to unexpected downtime, equipment damage, and potential safety hazards.
Maintenance: Regularly inspect and maintain the flexible coupling to ensure its continued safe operation. Check for signs of wear, damage, or corrosion, and promptly replace any worn or damaged components with genuine parts from the manufacturer.
Emergency Stop Mechanism: In applications where safety is critical, consider implementing an emergency stop mechanism to quickly halt machinery operation in case of coupling failure or other emergencies.
Personal Protective Equipment (PPE): When working with rotating machinery or during maintenance tasks involving couplings, personnel should wear appropriate PPE, such as gloves, eye protection, and clothing that can resist entanglement hazards.
Training and Awareness: Ensure that personnel working with the machinery understand the potential hazards associated with flexible couplings and receive proper training on safe handling, installation, and maintenance procedures.
By adhering to these safety considerations, operators and maintenance personnel can mitigate potential risks and ensure the safe and reliable operation of rotating machinery with flexible couplings. Additionally, it is essential to comply with relevant safety standards and regulations specific to the industry and application to ensure a safe working environment.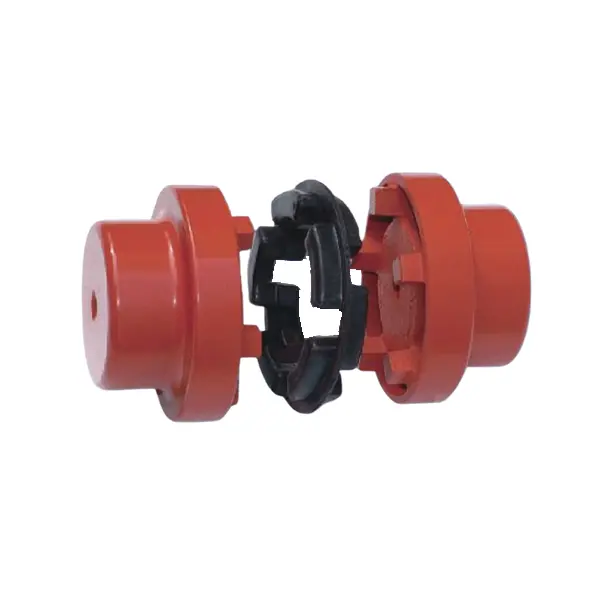 Can flexible couplings be used in corrosive or harsh environments?
Yes, flexible couplings can be designed and selected to be used in corrosive or harsh environments. The choice of materials and coatings plays a crucial role in ensuring the coupling's durability and performance under challenging conditions.
Corrosion-Resistant Materials:
In corrosive environments, it is essential to use materials that can withstand chemical attacks and oxidation. Stainless steel, specifically grades like 316 or 17-4 PH, is commonly chosen for flexible couplings in such situations. Stainless steel offers excellent corrosion resistance, making it suitable for applications where the coupling may come into contact with corrosive substances or moisture.
Special Coatings:
For certain harsh environments, coupling manufacturers may apply special coatings to enhance the coupling's corrosion resistance. Examples of coatings include zinc plating, nickel plating, or epoxy coatings. These coatings provide an additional layer of protection against corrosive agents and help extend the coupling's lifespan.
Sealed Designs:
In environments where the coupling is exposed to contaminants like dust, dirt, or moisture, sealed designs are preferred. Sealed flexible couplings prevent these substances from entering the coupling's internal components, thus reducing the risk of corrosion and wear. The sealed design also helps to maintain the coupling's performance over time in challenging conditions.
High-Temperature Applications:
For harsh environments with high temperatures, flexible couplings made from high-temperature resistant materials, such as certain heat-resistant stainless steels or superalloys, can be used. These materials retain their mechanical properties and corrosion resistance even at elevated temperatures.
Chemical Resistance:
For applications where the coupling might encounter chemicals or solvents, it is essential to select a coupling material that is chemically resistant. This prevents degradation and ensures the coupling's integrity in such environments.
Specialized Designs:
In some cases, where the environment is exceptionally harsh or unique, custom-designed flexible couplings may be necessary. Engineering a coupling to meet the specific demands of the environment ensures optimal performance and reliability.
Consultation with Manufacturers:
When considering flexible couplings for corrosive or harsh environments, it is advisable to consult with coupling manufacturers or engineering experts. They can provide valuable insights and recommend suitable materials, coatings, and designs based on the specific operating conditions.
Summary:
Flexible couplings can indeed be used in corrosive or harsh environments, provided the appropriate materials, coatings, and designs are chosen. Stainless steel, sealed designs, and special coatings are some of the solutions that enhance the coupling's corrosion resistance and performance. It is essential to consider the specific environment and application requirements when selecting a flexible coupling to ensure optimal functionality and durability in challenging conditions.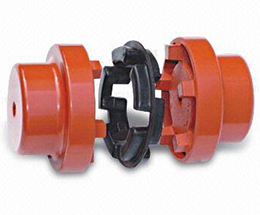 Can flexible couplings handle misalignment between shafts?
Yes, flexible couplings are specifically designed to handle misalignment between shafts in rotating machinery and mechanical systems. Misalignment can occur due to various factors, including installation errors, thermal expansion, manufacturing tolerances, or shaft deflection during operation.
Flexible couplings offer the ability to compensate for different types of misalignment, including:
Angular Misalignment: When the shafts are not collinear and have an angular offset, flexible couplings can accommodate this misalignment by flexing or twisting, allowing the two shafts to remain connected while transmitting torque smoothly.
Parallel Misalignment: Parallel misalignment occurs when the two shafts are not perfectly aligned along their axes. Flexible couplings can adjust to this misalignment, ensuring that the shafts remain connected and capable of transmitting power efficiently.
Axial Misalignment: Axial misalignment, also known as end float or axial displacement, refers to the relative axial movement of the two shafts. Some flexible coupling designs can accommodate axial misalignment, allowing for slight axial movements without disengaging the coupling.
The ability of flexible couplings to handle misalignment is essential in preventing premature wear and failure of the connected equipment. By compensating for misalignment, flexible couplings reduce the stress on the shafts, bearings, and seals, extending the service life of these components and improving overall system reliability.
It is crucial to select the appropriate type of flexible coupling based on the specific misalignment requirements of the application. Different coupling designs offer varying degrees of misalignment compensation, and the choice depends on factors such as the magnitude and type of misalignment, the torque requirements, and the operating environment.
In summary, flexible couplings play a vital role in handling misalignment between shafts, ensuring efficient power transmission and protecting mechanical systems from the adverse effects of misalignment. Their ability to accommodate misalignment makes them indispensable components in various industrial, automotive, aerospace, and marine applications.



editor by CX 2023-09-01