Product Description
CE ISO Approved Cast Iron NM CZPT Compressor Motor Hydraulic Pump Connector Flexible Jaw Elastomer HRC Spider Rubber Rigid Shaft Coupling with Flange
Product Description
NM flexible shaft coupling is a cylindrical pin made of some non-metallic materials, which is placed between the 2 sides of the coupling and the inner surface of the outer ring, and a device to transfer the torque through the column pin to realize the connection between 2 half couplings. NM flexible shaft coupling between the slider made of bakelite cloth or polyurethane, suitable for high speed, large torque, no sharp impact of the 2 connections.
Product brand: EVER-POWER
Name of transmission part: water pump coupling
Product structure: it is composed of 2 cast iron claws and a natural rubber inner ring
Suitable shaft diameter: 7mm-75mm
Suitable motor power: within 60hp / 45KW
Product features:
1. The maximum torque is 125kgm 2. Stable operation and low noise 3. The product is made of cast iron and cast by precision die casting, so it is not easy to cause fracture during operation
 
Product introduction
NM elastic claw coupling is also called claw coupling. The structure is similar to the elastic plum CZPT coupling, which is made of specially designed synthetic rubber. The coupling consists of 2 cast iron (FC25 material) bodies and rubber. It is a connecting part between the pump and the motor, and is often used in general machinery.
Product features
It is economical, practical, quiet and stable, easy to assemble and maintain, and can provide high torque and intermittent operation for equipment. The coupling body is made of high-grade cast iron, and the rubber is made of NBR, which has excellent oil resistance, performance and TM; ACM is equivalent to fluororubber, and its working temperature is – 40~+120 ºC.
Product application
NM elastic coupling is widely used in supporting equipment of machinery industry, such as ceramic machinery, chemical machinery, woodworking machinery, plastic machinery, textile machinery, construction machinery, stainless steel machinery, auto parts industry, mechanical transmission, motor equipment, and paper products machinery industry.
 
Related products:
Company Profile
Ever power is a modern enterprise integrating research and development, design, manufacturing, sales and service. The company is a professional manufacturer of equipment integrating hydraulic transmission and mechanical transmission, providing multiple series of power transmission system solutions. The revolutionary innovation of our company – hub hydraulic connection technology is leading a product revolution that requires hub connection, such as expanding sleeve, coupling, bearing, etc., because of its compact structure, rapid installation, easy positioning, small runout, no damage to the joint surface and easy disassembly and assembly. The main products are hydraulic expansion sleeves, hydraulic coil spring couplings, hydraulic drum gear couplings, and various mechanical couplings. The company's products are oriented to the global mining, chemical, steel, power, cement, metallurgy, port machinery, shipping, paper making, special pump industry and other fields. Adhering to the enterprise development concept of "people-oriented" and the quality policy of "excellence, endless, dedicated service and customer satisfaction", the company is constantly moving towards the direction of globalization, modernization, youth and standardization of enterprise development!
| | |
| --- | --- |
| Standard Or Nonstandard: | Standard |
| Shaft Hole: | 19-32 |
| Torque: | >80N.M |
| Bore Diameter: | 19mm |
| Speed: | 4000r/M |
| Structure: | Flexible |
Samples:

US$ 9999/Piece

1 Piece(Min.Order)

|
Request Sample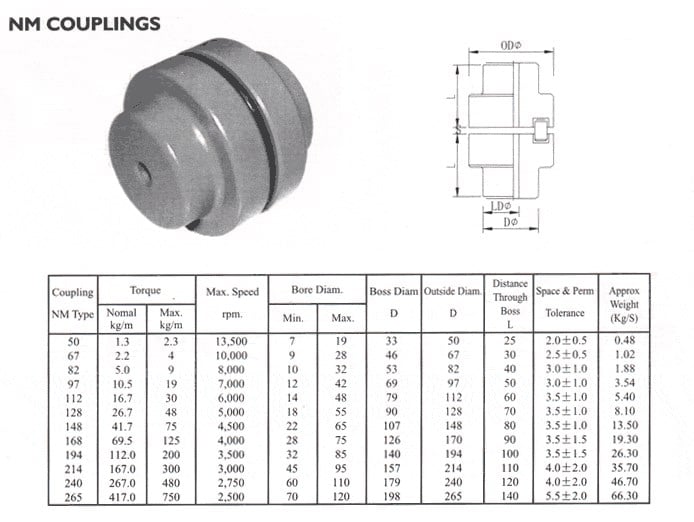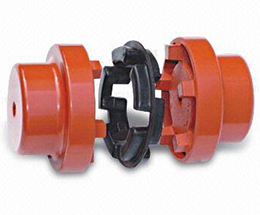 Can flexible couplings be used in both horizontal and vertical shaft arrangements?
Yes, flexible couplings can be used in both horizontal and vertical shaft arrangements. The design of flexible couplings allows them to accommodate misalignment and compensate for angular, parallel, and axial displacements between the shafts, making them suitable for various shaft orientations.
Horizontal Shaft Arrangements:
In horizontal shaft arrangements, where the shafts are parallel to the ground or horizontal plane, flexible couplings are commonly used to connect two rotating shafts. These couplings help transmit torque from one shaft to another while accommodating any misalignment that may occur during operation. Horizontal shaft arrangements are common in applications such as pumps, compressors, conveyors, and industrial machinery.
Vertical Shaft Arrangements:
In vertical shaft arrangements, where the shafts are perpendicular to the ground or vertical plane, flexible couplings are also applicable. Vertical shafts often require couplings that can handle the additional weight and forces resulting from gravity. Flexible couplings designed for vertical applications can support the weight of the rotating equipment while allowing for some axial movement to accommodate thermal expansion or other displacements. Vertical shaft arrangements are commonly found in applications such as pumps, gearboxes, turbines, and some marine propulsion systems.
Considerations for Vertical Shaft Arrangements:
When using flexible couplings in vertical shaft arrangements, there are a few additional considerations to keep in mind:
Thrust Load: Vertical shafts can generate thrust loads, especially in upward or downward direction. The flexible coupling should be selected based on its capacity to handle both radial and axial loads to accommodate these forces.
Lubrication: Some vertical couplings may require additional lubrication to ensure smooth operation and reduce wear, particularly if they are exposed to high axial loads or extended vertical shafts.
Support and Bearing: Proper support and bearing arrangements for the vertical shaft are essential to prevent excessive shaft deflection and ensure the flexible coupling functions correctly.
Overall, flexible couplings are versatile and adaptable to various shaft orientations, providing efficient power transmission and misalignment compensation. Whether in horizontal or vertical arrangements, using the appropriate flexible coupling design and considering the specific application requirements will help ensure reliable and efficient operation.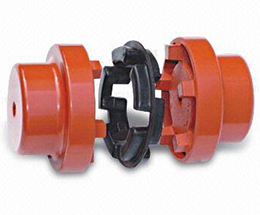 How does a flexible coupling impact the overall reliability of connected equipment?
A flexible coupling significantly impacts the overall reliability of connected equipment in several ways:
Misalignment Compensation: Flexible couplings can accommodate both angular and parallel misalignment between connected shafts. By allowing for misalignment, the coupling reduces the stress and wear on bearings, seals, and other rotating components. This feature prevents premature failure of these components, contributing to improved reliability and extended equipment lifespan.
Vibration Damping: Flexible couplings possess inherent damping properties due to their elastomeric or flexible elements. These elements absorb and dissipate vibrations generated during the operation of machinery. By dampening vibrations, the coupling protects the connected equipment from excessive oscillations, reducing fatigue and preventing mechanical failures. This enhanced vibration control increases the reliability of the system.
Shock Load Absorption: In applications with sudden load variations or shock loads, such as in heavy machinery or high-speed equipment, a flexible coupling acts as a shock absorber. It can absorb and dissipate the impact energy, protecting the machinery from damage caused by sudden loads. The ability to absorb shock loads contributes to the overall reliability of the connected equipment.
Reduced Wear and Tear: The flexibility of the coupling minimizes stress and wear on rotating equipment. It allows for slight movements and misalignments, reducing friction and stress on bearings and other critical components. This reduction in wear and tear lowers the frequency of maintenance and replacement, increasing the overall reliability of the equipment.
Compensation for Thermal Expansion: Temperature changes in machinery can lead to thermal expansion or contraction of shafts. A flexible coupling can compensate for these thermal effects, ensuring that the machinery remains properly aligned even as temperature conditions fluctuate. This compensation prevents binding and misalignment, promoting reliable performance.
Protection Against Overloads: Flexible couplings help protect connected equipment from overloads and torsional vibrations. They act as a mechanical fuse, disconnecting the driveline when an overload occurs, thus preventing damage to expensive machinery. This safety feature enhances the overall reliability and reduces the risk of catastrophic failures.
Easy Maintenance and Alignment: Flexible couplings are designed for easy installation and alignment. This feature simplifies maintenance procedures, making it easier to inspect and replace couplings when necessary. Properly aligned couplings lead to improved equipment performance and longevity, enhancing overall reliability.
By compensating for misalignment, damping vibrations, absorbing shock loads, reducing wear and tear, and providing other protective features, a flexible coupling significantly improves the reliability of connected equipment. It extends the lifespan of critical components, minimizes downtime, and ensures smooth and efficient operation, making it a valuable component in various industrial applications.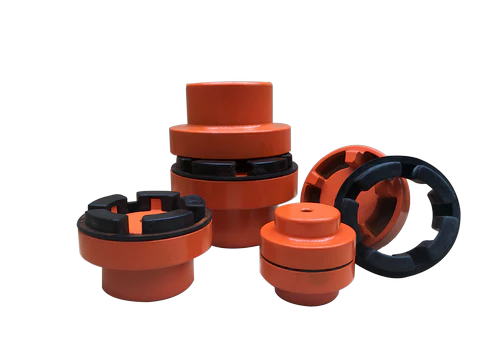 What are the advantages of using flexible couplings in mechanical systems?
Flexible couplings offer several advantages in mechanical systems, making them essential components in various applications. Here are the key advantages of using flexible couplings:
Misalignment Compensation: One of the primary advantages of flexible couplings is their ability to compensate for shaft misalignment. In mechanical systems, misalignment can occur due to various factors such as installation errors, thermal expansion, or shaft deflection. Flexible couplings can accommodate angular, parallel, and axial misalignment, ensuring smooth power transmission and reducing stress on the connected equipment and shafts.
Vibration Damping: Flexible couplings act as damping elements, absorbing and dissipating vibrations and shocks generated during operation. This feature helps to reduce noise, protect the equipment from excessive wear, and enhance overall system reliability and performance.
Torsional Flexibility: Flexible couplings provide torsional flexibility, allowing them to handle slight angular and axial deflections. This capability protects the equipment from sudden torque fluctuations, shock loads, and torque spikes, ensuring smoother operation and preventing damage to the machinery.
Overload Protection: In case of sudden overloads or torque spikes, flexible couplings can absorb and distribute the excess torque, protecting the connected equipment and drivetrain from damage. This overload protection feature prevents unexpected failures and reduces downtime in critical applications.
Reduce Wear and Maintenance: By compensating for misalignment and damping vibrations, flexible couplings help reduce wear on the connected equipment, bearings, and seals. This results in extended component life and reduced maintenance requirements, leading to cost savings and improved system reliability.
Compensation for Thermal Expansion: In systems exposed to temperature variations, flexible couplings can compensate for thermal expansion and contraction, maintaining proper alignment and preventing binding or excessive stress on the equipment during temperature changes.
Electric Isolation: Some types of flexible couplings, such as disc couplings, offer electrical isolation between shafts. This feature is beneficial in applications where galvanic corrosion or electrical interference between connected components needs to be minimized.
Space and Weight Savings: Flexible couplings often have compact designs and low inertia, which is advantageous in applications with space constraints and where minimizing weight is crucial for performance and efficiency.
Cost-Effectiveness: Flexible couplings are generally cost-effective solutions for power transmission and motion control, especially when compared to more complex and expensive coupling types. Their relatively simple design and ease of installation contribute to cost savings.
In summary, flexible couplings play a vital role in mechanical systems by providing misalignment compensation, vibration damping, overload protection, and torsional flexibility. These advantages lead to improved system performance, reduced wear and maintenance, and enhanced equipment reliability, making flexible couplings a preferred choice in various industrial, automotive, marine, and aerospace applications.



editor by CX 2023-08-15