Product Description
ISO DIN ANSI ASA Standard Flexible Chain Socket Nm Coupling
XIHU (WEST LAKE) DIS.HUA Chain Group is the most professional manufacturer of power transmission in China, manufacturing roller chains, industry sprockets, motorcycle sprockets, casting sprockets, different type of couplings, pulleys, taper bushes, locking devices, gears, shafts, CNC precision parts and so on. We have passed ISO9001, ISO14001, TS16949 such quality and enviroment certification.
Coupling Structure: 2 casting parts, 1 rubber gasket.
Coupling Max. Input Power: 60HP/45KW
Coupling Matched Shaft dia.: 7mm–75mm
Feature: According to the picture
1. Max torque: 125KG-M
2. Casting material, precision casting,
3. Steady, low noise on working.
4. According to GB9439, safety, reliable.
We are professional manufacture of NM coupling, we can supply coupling made by brass, SS, aluminum, steel, PP, Nylon.
Pls contact to us on free, if you need catalogue or have any questions.
Product name 
ISO DIN ANSI ASA Standard Flexible NM Coupling
Materials Available
1. Stainless Steel: SS201, SS303, SS304, SS316, SS416, SS420
2. Steel:C45(K1045), C46(K1046),C20
3. Brass:C36000 ( C26800), C37700 ( HPb59), C38500( HPb58), C27200(CuZn37), C28000(CuZn40)
4. Bronze: C51000, C52100, C54400, etc
5. Iron: 1213, 12L14,1215
6. Aluminum: Al6061, Al6063
7.OEM according to your request
Surface Treatment
Annealing, natural anodization, heat treatment,  polishing, nickel plating, chrome plating, znic plating,yellow passivation, gold passivation,  satin, Black surface painted etc.
Products Available
sprockt chains, pulley, shafts(axles, spline shafts, dart shafts),gears (pinions, wheels gear rack) bearing, bearing seat,  bushing, coupling, lock assembly etc.
Processing Method
CNC machining, punch,turning, milling, drilling, grinding, broaching, welding and assembly
QC :
Technicians self-check in production,final-check before package by  professional Quality inspector
Size
Drawings
Package
Wooden Case/Container and pallet, or as per customized specifications
Certificate
ISO9001:2008 , ISO14001:2001,ISO/TS 16949:2009
Advantage
Quality first Service superior , Advanced equipment,Experienced workers,Perfect testing equipment
Lead Time
15-25days samples. 30-45days offcial order
1. Are you manufacturer or trade Company?
We are a factory founded in 1991 with trade team for international service.
2. What terms of payment you usually use?
T/T 30% deposit and 70% against document, Western Union, L/C at sight
3. what is your lead time for your goods?
Normally 45 days after confirmed order. 30 days could be available in low season for some items (during May to July), and 65 days during new year and hot season ( Jan to March).
4. Do you attend any Show?
We attend Hannover show in Germany, NMW in Austrilia, Canton fair, PTC, in China and many other special furniture shows.
| | |
| --- | --- |
| Standard or Nonstandard: | Standard |
| Feature: | Anti-Static, Corrosion-Resistant, Wear-Resistant |
| Application: | Textile Machinery, Food Machinery, Mining Equipment, Agricultural Machinery |
| Surface Treatment: | Baking Paint |
| Material: | Cast Iron |
| Size: | Nm50 67 82 97 112 128 148 168 194 214 |
Customization:

Available

|

Customized Request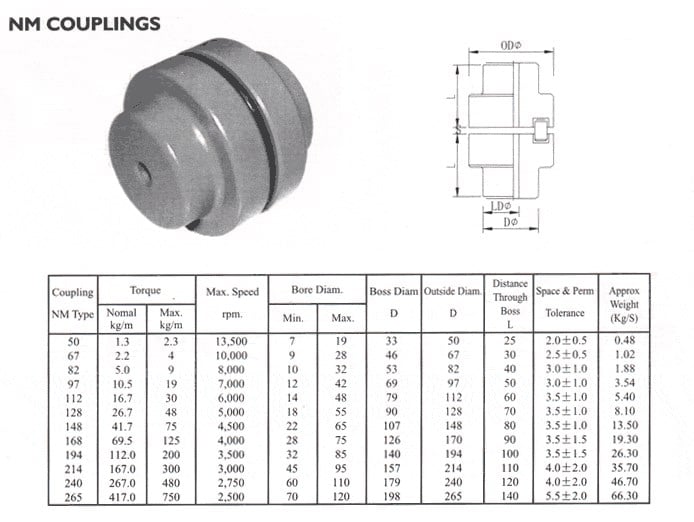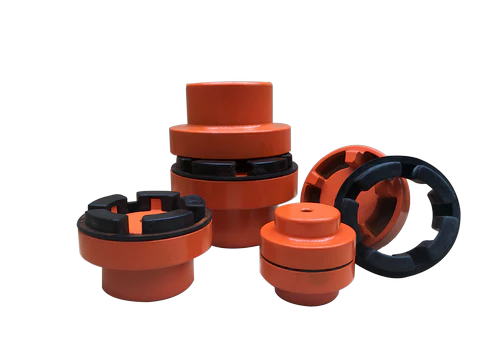 How do flexible couplings compare to other types of couplings in terms of performance?
Flexible couplings offer distinct advantages and disadvantages compared to other types of couplings, making them suitable for specific applications. Here is a comparison of flexible couplings with other commonly used coupling types in terms of performance:
Rigid couplings are simple in design and provide a solid connection between two shafts, allowing for precise torque transmission. They do not offer any flexibility and are unable to compensate for misalignment. As a result, rigid couplings require accurate shaft alignment during installation, and any misalignment can lead to premature wear and increased stress on connected equipment. Rigid couplings are best suited for applications where shaft alignment is precise, and misalignment is minimal, such as in well-aligned systems with short shaft spans.
Flexible couplings, as discussed previously, excel at compensating for misalignment between shafts. They offer angular, parallel, and axial misalignment compensation, reducing stress on connected components and ensuring smooth power transmission. Flexible couplings are versatile and can handle various applications, from light-duty to heavy-duty, where misalignment, vibration damping, or shock absorption is a concern. They provide a cost-effective solution for many industrial, automotive, and machinery applications.
Oldham couplings are effective at compensating for angular misalignment while maintaining constant velocity transmission. They offer low backlash and electrical isolation between shafts, making them suitable for precision motion control and applications where electrical interference must be minimized. However, Oldham couplings have limited capacity to handle parallel or axial misalignment, and they may not be suitable for applications with high torque requirements.
Gear couplings are robust and can handle high torque levels, making them suitable for heavy-duty applications such as mining and steel mills. They offer good misalignment compensation and have a compact design. However, gear couplings are relatively more expensive and complex than some other coupling types, and they may generate more noise during operation.
Disc couplings provide excellent misalignment compensation, including angular, parallel, and axial misalignment. They have high torsional stiffness, making them ideal for applications where accurate torque transmission is critical. Disc couplings offer low inertia and are suitable for high-speed applications. However, they may be more sensitive to shaft misalignment during installation, requiring precise alignment for optimal performance.
The choice of coupling type depends on the specific requirements of the application. Flexible couplings excel in compensating for misalignment and vibration damping, making them versatile and cost-effective solutions for many applications. However, in situations where high torque, precision, or specific electrical isolation is necessary, other coupling types such as gear couplings, disc couplings, or Oldham couplings may be more suitable. Proper selection, installation, and maintenance of the coupling are essential to ensure optimal performance and reliability in any mechanical system.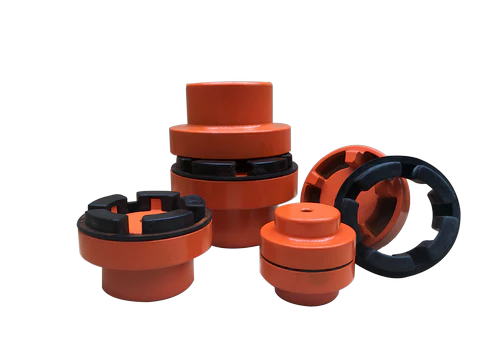 Can flexible couplings be used for both motor-to-shaft and shaft-to-shaft connections?
Yes, flexible couplings can be used for both motor-to-shaft and shaft-to-shaft connections in various applications. The versatility of flexible couplings allows them to adapt to different types of connections and meet the specific requirements of the system.
Motor-to-Shaft Connections:
When connecting a motor to a shaft, a flexible coupling serves as an intermediary component that joins the motor shaft and the driven shaft. Flexible couplings are commonly used in motor-driven systems to accommodate misalignment between the motor and the driven load. In motor applications, flexible couplings help reduce stress and wear on the motor bearings, thus extending the motor's life and enhancing overall system reliability. They also act as vibration dampeners, minimizing vibrations transmitted from the motor to the driven shaft, and subsequently to connected equipment, ensuring smoother operation.
Shaft-to-Shaft Connections:
In many mechanical systems, such as those in the manufacturing, automation, and power transmission industries, shaft-to-shaft connections are required. A flexible coupling can bridge the gap between two shafts and transmit torque while accommodating misalignment. This type of coupling is commonly used to connect shafts that are not perfectly aligned due to factors like manufacturing tolerances, thermal expansion, or foundation settling. By allowing for misalignment, the flexible coupling protects the connected components from excessive stresses and ensures efficient power transmission.
Versatility and Advantages:
The ability of flexible couplings to handle both motor-to-shaft and shaft-to-shaft connections makes them versatile solutions for a wide range of industrial applications. Some of the advantages of using flexible couplings in these connections include:
Minimizing stress and wear on connected components, such as bearings and seals.
Compensating for misalignment, ensuring smooth power transmission.
Damping vibrations and shock loads, reducing the risk of mechanical failures.
Protecting equipment from excessive forces, enhancing system reliability.
Simplifying installation and alignment procedures, reducing downtime.
Improving overall system performance and operational efficiency.
Applications:
Flexible couplings find applications in a wide range of industries, including manufacturing, material handling, automotive, aerospace, robotics, and more. Whether connecting a motor to a shaft or joining two shafts directly, flexible couplings play a crucial role in enhancing the reliability and efficiency of rotating machinery and mechanical systems.
In conclusion, flexible couplings can effectively serve as connectors for both motor-to-shaft and shaft-to-shaft connections, providing essential misalignment compensation and protection for connected equipment in various industrial applications.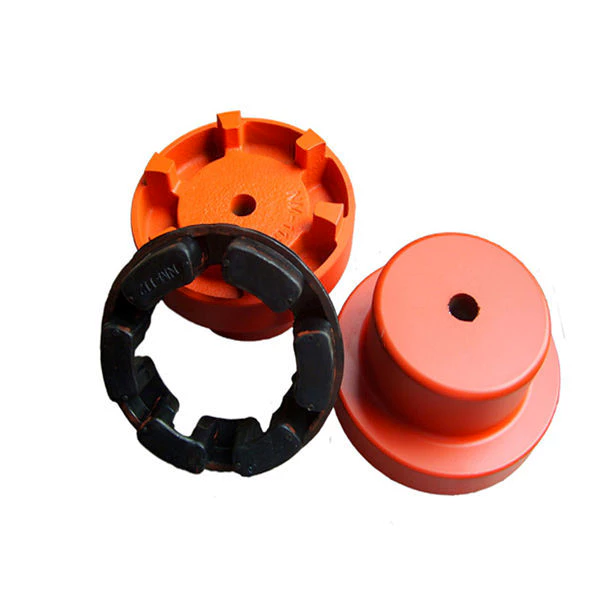 Can you explain the different types of flexible coupling designs available?
There are several types of flexible coupling designs available, each with its unique construction and characteristics. These designs are tailored to meet specific application requirements and address different types of misalignment and torque transmission needs. Here are some of the most common types of flexible couplings:
Jaw Couplings: Jaw couplings consist of two hubs with curved jaws and an elastomer spider placed between them. The spider acts as a flexible element and can compensate for angular and parallel misalignment. Jaw couplings are widely used in various industrial applications due to their simple design and effectiveness in handling misalignment and vibration damping.
Disc Couplings: Disc couplings use thin metallic discs with a series of alternating slits and flanges to connect the shafts. The disc coupling design allows for excellent misalignment compensation, including angular, parallel, and axial misalignment. Disc couplings are known for their high torsional stiffness and precise torque transmission capabilities.
Gear Couplings: Gear couplings consist of toothed hubs connected by an external sleeve with gear teeth. They are well-suited for applications with high torque and moderate misalignment. Gear couplings offer good misalignment compensation and high torque capacity, making them popular in heavy-duty industrial applications.
Beam Couplings: Beam couplings use a single piece of flexible material, often a metal beam, to connect the shafts. The material's flexibility allows for angular and axial misalignment compensation. Beam couplings are compact, lightweight, and provide low inertia, making them suitable for applications with high-speed requirements.
Bellows Couplings: Bellows couplings consist of a bellows-like flexible structure that connects the two hubs. They can compensate for angular, parallel, and axial misalignment. Bellows couplings are known for their high torsional stiffness and ability to maintain constant velocity transmission.
Oldham Couplings: Oldham couplings use three discs, with the middle one having a perpendicular slot. This design allows for angular misalignment compensation while transmitting torque between the hubs. Oldham couplings are often used when electrical isolation between shafts is required.
Each flexible coupling design has its strengths and limitations, and the choice depends on factors such as the application's torque requirements, misalignment conditions, operating environment, and speed. Proper selection of the coupling type ensures optimal performance, efficiency, and reliability in various mechanical systems and rotating machinery.



editor by CX 2023-08-15